Fruita, CO:
Fruita, CO is located in the western region of the state, bordering the Colorado River and Uncompahgre Plateau. It is minutes outside of Grand Junction but has a culture all its own. The hot desert climate beckons tourism in the spring and early summer, and May is the best time to visit, without a doubt. Not only is the snow gone but the weather is perfect for outdoors activities.
The city's nickname is "Home of Mike the Headless Chicken," and in may you can find out why. The Mike the Headless Chicken festival takes place in late May annually and celebrates the life of Mike, the headless chicken. The concept is self-explanatory: there was a chicken, Mike, and his head was chopped off yet he lived. To find out why, how, and how long, as well as for information on the festival, visit www.miketheheadlesschicken.org. The festival takes place on the streets of Fruita; this is not an event to be missed.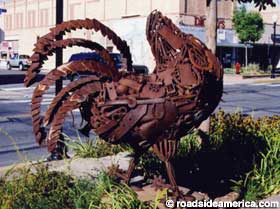 A year-round attraction in Fruita is the Dinosaur Journey museum. This region of Western Colorado is renowned for its excellent paleontology, including the discovery of the Fruitaden, the smallest plant eating dinosaur. The Dinosaur Diamond Scenic Byway is an excellent way to see what lies within the hills of the Western Slope. If driving is out of the question, stick to the indoor museum; www.museumofwesternco.com/visit/dinosaur-journey.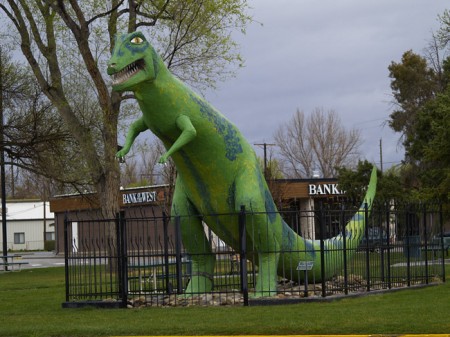 On the outdoorsy beat, visit the Colorado National Monument. Located just west of Fruita, the mountain escape offers a beautiful geologic view of Colorado. Run by the National Park Service, the monument has all of the amenities of another park or preserve. Vacationers can camp, hike, backpack, or simply drive. For more information visit the NPS web page; www.nps.gov/colm. This park is truly one of Colorado's hidden gems that many miss due to its off-the-beaten-path location and seemingly mundane setting.