Creede, CO:
Creed, CO is a small town, one of the smallest in the state, that lies in the heart of the San Juan Mountains. It is literally sandwiched in a dead-end canyon. Spend the night at #1 Old Firehouse Bed & Breakfast and Restaurant one night and catch a ride on the Rio Grande Scenic Railroad the next day. The town lies almost on top of the Rio Grande River, so if the season is right rafting and fishing are also options. Info at: www.theoldfirehouse.com, and www.coloradotrain.com.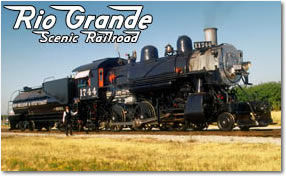 For the 4-wheelers of the bunch, this is a prime destination. Forest roads wind off in all directions and offer plenty of adventure and surprise. The Bachelor's Loop is a popular sightseeing drive for mine enthusiasts and history buffs alike. Right outside of town, the access is easy, but the path is more difficult often requiring a strong 4×4 vehicle capable of handling steep slopes and rough terrain. For directions: www.sangres.com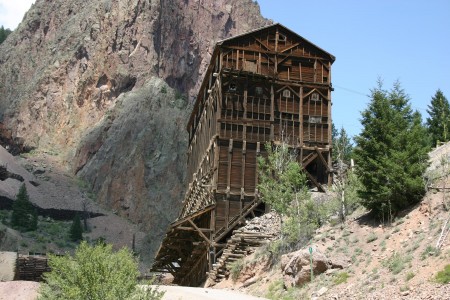 Creede is the only municipality in the aptly named mineral county. The geology of the area is nothing short of spectacular; fragile capstones, needles and spires cover the landscape. Rockhounding is a hobby from the past, but is still well alive in Creede. Bring a sledge hammer to the Wheeler Geologic Area to search for  some pale Colorado amethyst. The Wolf Creek ski area offers some stunning powder as well. Historically one of the hardest hit ski areas (with snow that is), wolf creek is the place to go for fresh powder and great views.
For more information on activities check out the chamber of commerce web site: www.creede.com, or Wolf Creek Ski area's site: www.wolfcreekski.com.