Mt. Princeton, CO:
Nestled at the base of fourteen thousand peaks, Mt. Princeton is one of the most scenic and secluded destinations in Colorado. Although not officially a town, Mt. Princeton is neighborhood of privately owned cabins and a hot springs resort. The resort offers room rentals at its lodge, or more remote cabins that take a bit more effort to access.  The mineral-water pools bubble alongside chalk creek, aptly named for its proximity to the famous chalk cliffs on the south side of Mt. Princeton itself. The 103 degree hot spring waters flow from the ground into a large, lap-style pool which is accompanied by a cool-down pool. Smaller soaking pools are available, but the traditional way to bathe is to make your own pool of rocks in the chalk creek where the hot water runs into the melt water. Information on the resort including rental rates, services, and special event offerings can be found at www.mtprinceton.com.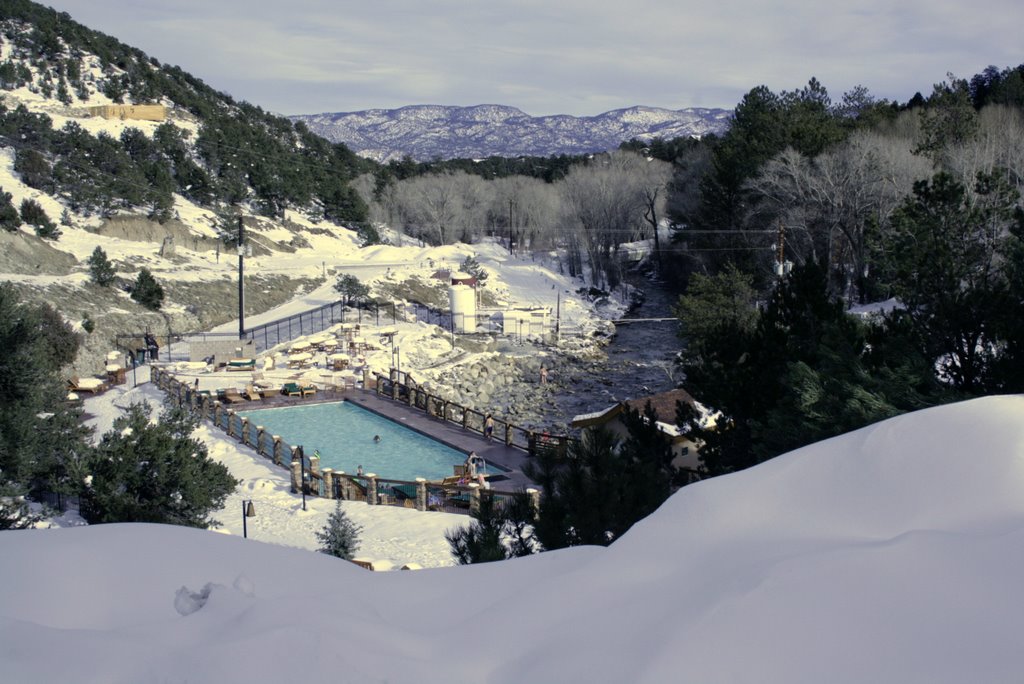 Mt. Princeton is nearest the towns of Buena Vista and Salida, about a two hour drive from Denver or four hours from Grand Junction. Chaffee County is in the heart of the Rocky Mountains, containing the majestic Sawach range.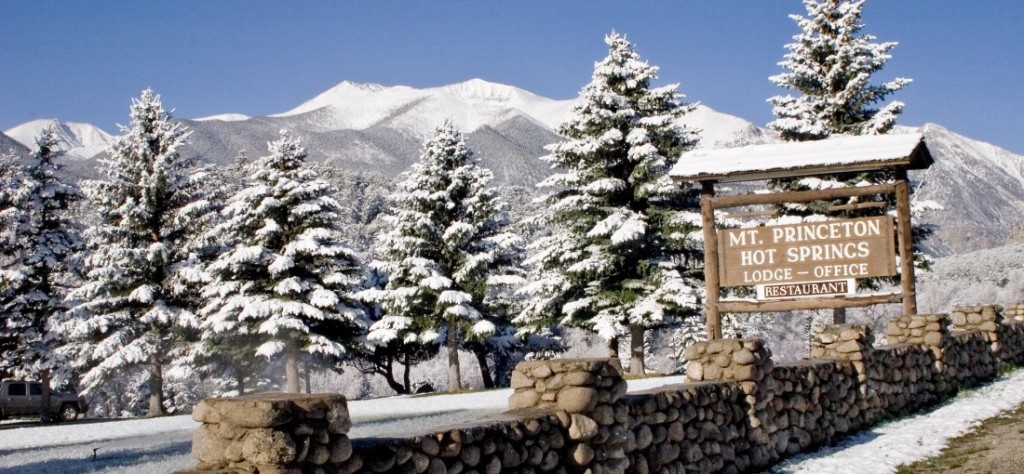 If luxury travel is not your cup of tea, or rather hot chocolate, then try camping! Yes, it may be January but that is no reason to give in to the snow fall. Only a few miles west of the hot springs are three forest service campgrounds that are accessible year-round. Information on the San Isabel National Forest is available from the U.S. Forest Service; www.fs.usda.gov/psicc.  Backpacking is also a great outlet for taking advantage of what the area has to offer. The Colorado trail runs through the area and is the perfect excuse for taking a day hike. Being located in a National Forest, Mt. Princeton is an area suitable for snowmobiling, but many locals prefer snow shoes or cross country skis. For a more touristy approach to vacation, Monarch Mountain ski resort is a short drive to the south.