Every summer, for the past 5 years, Alex and I have tried to make it out to Bandimere Speedway in Morrison, Colorado. In addition to being a race track for high speed dragsters, they offer one of the best high speed Go-Kart tracks in the metro area. Action Karting, while not inexpensive, offers a great experience every time we have go. Their 6.5 HP Go-Karts produce speeds of 55MPH on a half mile track. Nothing brings out your competitive nature like putting on a racing suit and helmet. You can almost fantasize about being a NASCAR driver!
While we discovered this sport when Alex was 13 years old, there are plenty of dads taking their younger children out. They have smaller kid's carts and they do a great job trying to separate groups with younger kids from the teens and adults who are looking for maximum speed.
After suiting you up in a fire suit and helmet, course instructors put you through a ten-minute training on the rules of the track and how to keep yourself safe. Unfortunately for Alex, he got distracted with his buddy the first time we went and didn't listen to the instructions about slowing down for the big turn at the far end of the track. I'll never forget being behind him and watching him plow straight into the hay bales as he careened off the track. My terror quickly turned to relief and laughter as I saw him give the thumbs up signal. The track manager was not as enthused however as he had to drive down to get him back on the track.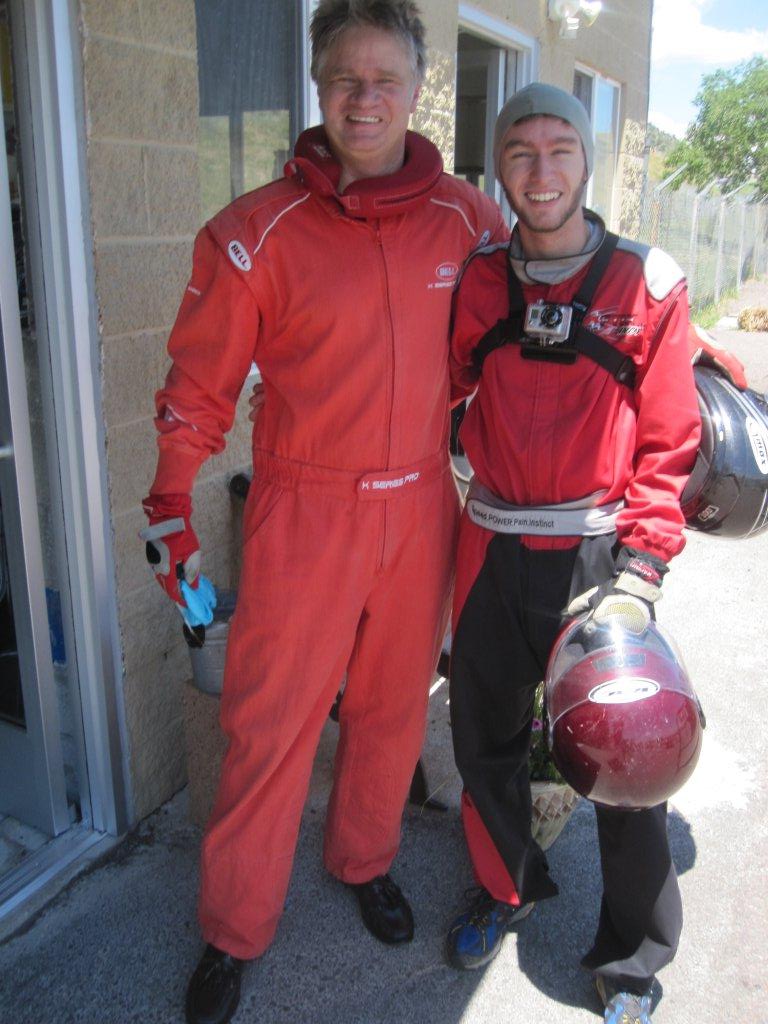 This summer's experience included Alex and his Uncle John. You'll get a kick out of John's dress shoes having just run over from the office. It was also our first use of the GoPro camera for track racing. Unfortunately I had forgotten to charge the battery pack so it didn't produce any footage but we still got some good shots with the hand held.
You can reach the Action Karting at 303-781-4483 or on the web at http://www.actionkarting.net/. Other tracks in the Denver-metro area include: IMI Motorsports Complex, The Track at Centennial, SpeedRaceway, and Unser Racing. For more information contact Craig at craig@adventuredad.org.